Welcome to Compass Career Management Solutions
We Help Employers/Employees Proactively Venture Into the Future: Riding the Winds of Change & Opportunities
Since 1994 Compass Career Management Solutions has assisted a long diverse list of companies across the United States.  Our clients willingly created our business' name, using specific words that described how our firm's capabilities uniquely enabled us to address and resolve the challenges of our clients.  Thus, the name given to us became: Compass (giving direction) Career (identifying the best path for our clients) Management (allowing us to orchestrate the most effective process) and Solutions (building clear "procedures" to overcome all obstacles).  Therefore, our company name officially became Compass Career Management Solutions.  Our passion strives to help others take proactive steps for a healthier future.
Experts in Business & Career Transitions, Talent Management/Development, and Outplacement
Seeking Successful Solutions For Today's Problems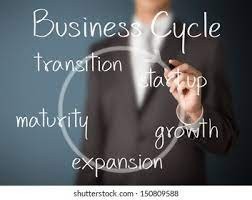 Today's Problems Often Require Creative Solutions
Today businesses are dealing with a wide variety of changes and people issues, which need the creativeness of experienced and innovative transition experts, who also are strong in strategic planning.
Compass Career Management Solutions has been in business since 1994 and has worked in 35 states, as well as with an extensive variety of industries and circumstances. With each situation our professionals talk in-depth with the owners and leaders to understand the full scope of challenges, and may also require conversations with other employees in order to gather all pertinent details before developing the appropriate solution.
All conversations are handled confidentially and with the highest respect for all involved. Once all data is gathered, and our professionals come to the best possible resolution, we meet with the Decision Makers and share our observations and often will include more than one option to resolve the company's challenge. A big part of our process is "listening and research", but our past experiences are also another asset.
Some of the business issues today require more sensitivity and flexibility, which we consider when evaluating the best solution, but the bottom line is to provide the best scenario with the Decision Makers. A few of the issues today have included the diversity of the workforces, and it is very important to be knowledgeable of these different cultures, and when not knowledgeable, to ask questions or learn from experts who can help to educate those involved.
Topics like Workforce Behavior, Professional Inquiry of a Workplace Situation, Coaching and/or Interactive Forums to Help Improve Work Team Communication, Team Building, Understanding the Skills of an Effective Manager, the Impact of Strategic On-Boarding, etc. With any change or transition of an organization, the workforce will need some focused instruction in order to be as effective and productive as possible. Furthermore, the instruction and education provided will be most beneficial when using professional experts outside of the business, to avoid generating or recycling existing bad habits or processes, but instead offering "fresh and impartial insight".
Whatever changes are happening in your organization, give serious consideration to the involvement of Compass Career Management Solutions and build a strong relationship with these professional transition experts. Learn more by visiting their website: www.compasscareer.com.
www.compasscareer.com; 704-849-2500
Upcoming Events
No events currently scheduled
COMPASS CAREER MANAGEMENT SOLUTIONS
Our Executive HR Coaches have over 20+ years in business and human resources experience. Our clientele recognizes and values the insight, exposure, and high integrity we share with their organizations. Our executive coaching enables their leaders to make sound, strategic decisions, which places them on the continued road of success.
Effective Communication Skills
The top issue or concern relayed by most companies and organizations is "Communication".  This can be a major problem for most business owners and leaders, as communication is critical to their progress and growth.  It would be considered a "death sentence" to a business if they were known for "poor communication."  (Once words are said, they cannot be erased)
Open and clear communication is needed between owner and management, management and the general workforce, between management and vendors, as well as between sales and clients.  Good communication is like the "oil for the Tin Man" in the Wizard of Oz.  Effective communication enables the different departments to listen and respond positively to those needs of their counterparts.
In order for any business to receive input and address any issue shared by their counterparts, the first step to "good communication" is to LISTEN carefully and confirm the issue at hand.  From there, identify the main concern and determine or locate the resolution.
This may all sound simple, but if the owner and management team has swept this problem under the rug for very long to avoid any confrontation, it may take a longer time to resolve.  Compass Career Management Solutions has always valued the importance of "Communication", and we are ready to be of assistance.  Communication is a "key component" to the growth and survival of a business.
Good Leaders Command Respect and Trust
Leadership Training
"A Critical Investment in the Future"
Not everyone is meant to be a "LEADER".  When asked what characteristics or competencies you expect in a "Leader", many would say: Honest, Dependable, Responsible, Hard-Working, Intelligent, etc.  All of these are good descriptions of a "valuable employee", BUT are these enough to make a "good LEADER"?  Secondly, does this person WANT to be a LEADER?  Leadership is a HUGE responsibility, and there are many who do NOT want this on their shoulders.  So what does make a good LEADER?
This topic is the first part of LEADERSHIP TRAINING – to discuss and ask if a person is really ready for and wants to be a LEADER?  One young professional told me that she didn't have "confidence" in her Leader.  That is definitely a bad sign.  Leaders need to possess a personality and behavior that emits high expectations and is trustworthy.  If the Leader does not possess these two traits, it should cause an employer to doubt the person's leadership potential.
Through a well-developed Leadership program, there are several phases in "developing a strong, effective leader".  Our process also includes actual experience in "decision making", as well as learning the specific skills needed to provide "good leadership".  A person may appear to possess good leadership characteristics, UNTIL they encounter a crisis and are unable to perform the role.  At Compass Career Management our Leadership Development program includes exposure to events that should identify possible "weak links".  We also believe in the use of occasional "refreshers".  If a Leader is able to motivate a person to defeat his/her fears in performing a task, it is a good sign of "TRUST".  Contact Compass Career Management to learn more.
The Importance of Leadership Traits
Effective Management Training
Employers, do you select inspiring/motivating Managers, or do your Managers cause your "good employees" to leave?
Most employers know that each part of a machine must receive regular maintenance, attention and care in order to continue functioning at its best. Without that cleaning or greasing of the wheels, the machine will stall and eventually come to a halt or break down. Employees are no different – they need regular TLC to perform effectively and efficiently, which Compass Career Management can provide.
Everyone is different, but most persons are hard-working and yet still benefit from clear structure and directions.  In addition, employees also respond well to encouragement, support and respect.  To further invest in good employees, it helps for them to understand "clear expectations" and receive occasional training to strengthen their abilities to do their very best.  With this type of employer-employee relationship the mutual respect and support delivers superior results.
Unfortunately, when employers inadvertently hire a Manager, who is more interested in his/her paycheck or boosting his/her ego by using degrading attitudes and behavior to accentuate "authority", this is a MAJOR PROBLEM.  It is hard enough to locate "good employees" without having an overzealous "manager" imposing his/her low self-esteem on them.  Therefore, Compass Career Management encourages Employers to be careful about hiring poorly trained managers with negative attitudes.  It is understandable that employers want employees who are dependable and willing to give a hard day's efforts but only when treated with respect.
Therefore, be selective about those you choose to be managers, and make sure those managers receive a "healthy dose of good management training".  The training is worth the investment.