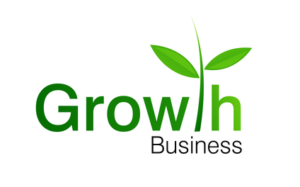 Ready or not, here we go starting not only a "new" year but a "new decade".  As Compass Career Management Solutions has relayed to the Business Community in the past, "change is our one true constant".  Though many are rattled by change and transitions, they WILL continue!  Does anything stay the same?  We'll have to think long and hard about that.
Companies regularly make changes, acquiring other businesses or merging, restructuring to become more efficient or productive, etc.  Occasionally, businesses will choose to close altogether.  A business needs to retain regular customers and steady business while adding others to be able to survive and grow.  But how?
Those companies who are growing or transitioning include Premier Inc., who acquired a healthcare technology firm, Medpricer.  Where Novant Health is preparing to build a free-standing emergency department near Mountain Island Lake, which is a growing area.  SPX is another organization, who has been actively making multiple acquisitions over the last 1-2 years, and their CEO, Gene Lowe, believes that "acquisition opportunities are the most attractive he's seen since they have been here".
Even SPX Flow CEO, Marc Michael, expects more growth and new product development, especially after the company completes the sale of its struggling "Power and Energy Business."  Many of these strategic and well-managed firms are taking steps to transition their organizations into more efficient and productive entities.  It seems to always require some "change" to move a business from sluggish or status quo to successful and thriving, efficient venues.  Organizations need LEADERS who understand the value of investing in their workforces, which includes the use of effective Performance Management programs and then involving specific training, which should be revealed with the use of the Performance Management program.  Such a program can have dramatic and proactive affects when utilized properly.
A Business Leader may say the goal of the business is to grow and become more successful, but one of the old sayings is also based on truth — like: "It takes money to make money!"  If the Leader is afraid to spend money to invest in the workforce, how can anything improve?  You can have good employees and yet lack the best skills or resources needed to succeed.
Chances are those businesses who are growing and excelling have had to make some tough decisions and investments, but with credible experts, training and tools, a Leader can have the pleasure of reaping the rewards and recognizing the investment was worth it!  Compass Career Management Solutions has partnered with many fine organizations, who understand the value of "investment".  If you do nothing, how can you expect improvements?  Let Compass Career Management help to navigate your organization into a successful future.