NOTE: Trends do change.  Retirement is no different.  Employers, what do you expect with your employees?  More people are retiring now than was ever expected.  Are you prepared?
Changes in Retirement - More People Are Making Different Choices in their Retirement
Would you prefer quiet & serene
Bright, exciting places with Others?
Though the main concept of retirement remains basically unchanged, how you live those years may be altered in multiple ways due to and including lifestyle and options.  Review feedback from some research and see how you would respond.
Here are a few common ways that your new "after career life" may become substantially different, especially compared to those of your parents.
At what time in your life would you prefer choosing to start your retirement? Sooner or Later?  And why?
Since more Americans have given this more consideration, and our economic status appears to be more uncertain, this decision has leaned toward the same conclusion: Dreams of sipping colorful drinks on a deserted beach will just have to wait a while.
In a quarter-century, the percentage of workers expecting to retire after the age of 65 more than tripled, from 11 percent in 1991 to 37 percent in 2016, according to the Employee Benefit Research Institute.
Most people have at least two or more concerns in making this BIG decision. (Health, finances, relatives, legal matters, etc.)
However, planning to delay your retirement and actually doing so are two different things. While 26 percent of workers plan to wait until at least age 70 to retire, just 8 percent of retirees actually do so.
One dilemma is WHERE to live in Retirement.  More People Are Rationalizing that It May Be Better to Live in Your Local Town (in a Condo) than Moving to the Suburbs with responsibilities of a home.  Better socializing in a condo building.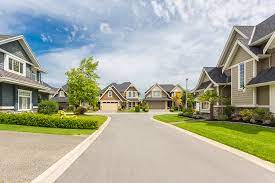 Suburban Living
In-town Condo Living
One stereotype suggests that retirees want a quiet home in the country, undisturbed by the noise of modern life.  The reality is quite different. In fact, retirees are seeking to move to in-town for their retirement years. AARP cites a report that reveals that about one-third of all urban applications are for renters who are older than 60.
You're more likely to head outdoors for fun and relaxation.

Americans of all ages increasingly look to the great outdoors and nature when planning activities. Camping, biking and birdwatching all are growing in popularity across age groups, according to the Physical Activity Council's 2019 Participation Report.Older adults are particularly drawn to anything that gets them out among wildlife, including fishing and wildlife walks.
You're more likely to be healthier Good news for aging folks who worry about their bodies suddenly falling apart: Today's retirees can expect to enjoy much better health than retirees of earlier generations.
From 1998 and 2012, the percentage of adults ages 80 and older in fair or poor health dropped significantly, from 43 percent to 34 percent, according to an Urban Institute.Alas, tomorrow's retirees might not fare quite so well. Between 1992 and 2010, the percentage of adults ages 51 to 54 who reported fair or poor health jumped from 17 percent to 22 percent. The source of this bad news? An increase in the rate of people diagnosed with diabetes, largely a result of our high-fat, junk-food diets and rising obesity rates.
You're more likely to live abroad

For generations, retirees have used their free time to travel. Now, a growing number of such folks are choosing one-way adventures, with no plans of returning home.
The percentage of Americans retiring abroad jumped 17 percent between 2010 and 2015, according to an Associated Press report. A little under 400,000 retirees were expatriates four years ago, and that number is expected to grow.
Some countries are more attractive destinations than others. In fact, one country — Costa Rica — is especially desirable for its cheap, modern health care, as we reported last year.
You're less likely to downsize
As people near retirement, they traditionally have expected to downsize to more modest — and less costly — digs. However, that rule appears to be more myth than reality for millions.
A joint Merrill Lynch-Age Wave survey found that half of retirees did not downsize in their last move, with 30 percent actually "upsizing" into a larger home.
The reason? These retirees want more room for family members to visit or stay.
You're less likely to leave an inheritance

Better not show this one to your kids: A 2015 HSBC survey of workers in 15 countries and territories — including the U.S. — found that 23 percent of workers prefer to spend all of their savings rather than to leave the cash to children. In fact, just 9 percent intend to save as much as possible and pass the money on.
704-849-2500