Marta Ramirez, Human Resource Manager – Americas for Atotech USA, LLC
I have worked with The Compass Career Management Solutions for over 20 years and while working for different organizations.
I have found them to be great subject matter experts, who enjoy and care about each of their unique projects. Whether they are dealing with an investigation, employee relations matter or outplacement assistance, they approach each project with expertise, professionalism and most importantly compassion towards our employees. They are widely known for their distinguished career outplacement and transitional services but they are equally effective in handling many types of projects such as: training; team building; change management and enhancing a business' performance culture. I highly recommend Compass Career as a business partner.
Laura Hampton, Chief Operating Officer, The Employers Association
The Compass Career Management team has been a helpful resource for our team and our members for many years. They approach each situation with compassion and tailor their programs for the individual at hand. We appreciate their helping guide employers and individuals during times of transition.
Moira Quinn, Center City Partners
Bill and Robyn are my "go-to" when I am faced with the difficult decision of separation from an employee. I offer transition help and Bill and Robyn are always the right resource. They provide packages that can be tweaked to meet the specific needs of each person from resume writing, interview techniques, networking and advice that smooths that difficult transition for my teammates. I also value Robyn's HR experience. She hosts Sr. HR forums that provide crucial information, especially now, as the HR world is turned upside down by COVID-19.
Stefanie Stocke, Director HR
I have had the honor of working with Compass Career Management Solutions over ten years.  While it is never pleasant having to lay off employees, Bill and Robyn's support during several such occasions has been invaluable.  Feedback from affected employees has been very positive as well.   These employees have been impressed with the personal attention they have received as they find their next opportunity.   Compass employs consummate professionals, and will remain a resource for me.
Fred Edwards, President of Goulston Technologies
At Goulston we have used the services of Compass Career Management Solutions for career transitions and workforce development/training. Bill and Robyn have proven to be excellent resources for our company and our team members. Our employees find them to be earnest and cordial in dealing with transition issues. And they have been willing to custom tailor training modules to meet our needs (our staff especially liked Bill's training on Effective Communications).
Bill and Robyn, thanks for your commitment to and partnership with Goulston.
Pamela F. Robinson, J R Cole Industries, Inc.
This is just to share my recommendation and endorsement of Robyn Crigger, CEO of Compass Career Management Solutions? I don?t recall how long ago it was when I first spoke with Robyn, but we reconnected a year ago when I needed help with outplacement services for some our employees. She was very gracious in making arrangements and treated our employees with the utmost of respect. Her demeanor and knowledge helped guide and transition our folks through a very difficult time. What an invaluable service.
Robyn is upbeat, positive, and always encouraging and supportive to not only employees who need her services, but also to HR professionals. We are often on islands alone it seems, but Robyn is a champion for Senior HR individuals. She hosts HR Forums and invites Senior HR Decision makers to participate. She gathers input from participants ahead of time on the most critical topics to discuss. It is an informal method of sharing concerns, ideas and suggestions to help each other. In the process, we build a network of contacts and support as well. Robyn indeed has a sixth sense. She senses who needs support and in what manner. I am extremely fortunate to have her in my area, but most importantly, as a friend as well.
Tommy Burton, ArrowPointe FCU
This is Tommy Burton Vice President of Human Resources for ArrowPointe FCU. I have worked with Compass Career Management for many years primarily using them as a resource to conduct exit interviews with a former employer. I particularly liked the innovative way they interpreted the results to give us information that we could put to use. They are especially skillful at probing to discover the underlying issues that once resolved greatly benefited the employer.
Kathy Lee, SPHR, SHRM-SCP, Lincoln Harris
I have been working with Bill and Robyn Crigger in a variety of capacities for many years.  Bill and I served together on the Board of Directors for Charlotte Area Society for Human Resource Management (CASHRM) to which he brought a wealth of knowledge and was looked upon for his leadership.  My company has also used Bill and Robyn for outplacement services and our former employees had nothing but positive things to say about their experience with Compass Career Management.  I have recommended, and will continue to recommend, Compass to my HR colleagues. 
K. Blackman, The Lane Construction Corporation
Last fall, Robyn Crigger facilitated a planning session with members of my Human Resources team. My objective was to get the team focused on our War for Talent as it is critical to our company's business strategy. During and after the session several of the team pulled me aside to say: "She's good". This included both senior and less experienced members. Robyn worked without preconceptions which resulted in the team thinking beyond what we already do. She challenged the group and those who accepted the challenge got the most out of the day. At the end of the day we met my expectations. We came away with action plans and dates and assignments and the team members have followed through.
P. Neumann, Tax Technologies Inc.

Working with Robyn of Compass Career Management Solutions has been a pleasure.  Her experience and insight as a career coach is invaluable and she has helped me in countless ways.  I truly enjoy working with Robyn and can honestly say that she has been an integral part of my professional career.  Robyn and her colleagues helped me through the decision making process and one year later I am extremely happy.
Kay Allen, SPHR, SHRM-SCP, Grubb Properties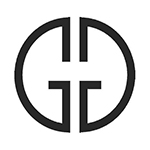 Bill and Robyn Crigger have been providing professional HR services since the early 90's. They are well-known in the HR community as strong leaders, always volunteering for leadership roles and willing to help out the HR community. Having been in the HR field in Charlotte for many years, I have known Robyn and Bill for a long time, and have turned to both for advice on HR matters. In addition, our firm has used their professional services for outplacement. We found Bill and Robyn to be most helpful to our employees and very dedicated to helping individuals transitioning to other roles. We would recommend Compass Career Management Solutions for assistance with HR professional services!
H. Moore, Greiner Bio-One
Bill is a compassionate leader with many talents, especially as a career coach. He has given me sound advice on the do's and don'ts for securing employment. He is an effective listener and has a great sense of humor to restore a sense of pride in myself. He is always there to help and innovative in his approach. Thanks Bill for all you have done and will do for our future.
Ro Sellars, Extended Stay of America
Layoffs and reductions in the workplace are never pleasant; however, ESA has developed a great partnership with Compass Career Management Solutions over the past 4 years to help us navigate through these unsettling times. We especially appreciate Bill and Robyn's attention to details and the authentic and knowledgeable counseling and career advice they have provided to our outplaced associates. The transition services Compass Career Management Solutions provide are tailored and thorough. It has been a pleasure to partner with the team.
C. Forlines, John Deere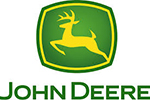 "We have hired Compass Career for their expertise in human resources primarily career transitions. Their strengths are their quick response, accessibility, high integrity and effective services. They keep their clients (past and present) informed on important and current issues as well as new services through e-newsletters, small group meetings and personal visits."
J. Swoyer, Portola Packaging
Compass Career Management Solutions are outstanding in the care and professionalism with which they attend to their business. They pay attention to the details and needs of their clients and leverage their years of experience in industry as well as in outplacement services to help their clients move forward to their next opportunities. I've used them both professionally as a supplier and personally as my outplacement counselors.
C. Wildman, Concrete Supply Co.
Both you and Bill are a wonderful asset to the professional workforce. The feedback I have received from our employees indicated that you two not only have a wealth of knowledge, but display the care and attentiveness that so many in the profession lack. I was given good advice to contact you!
A. Simonini, Simonini Builders
Working with your firm did a lot to give our employees comfort during the transition in their careers. Every one of them expressed appreciation to us for using your services in their termination from our firm. Your personal and thorough service was the perfect fit for us. Thank you for being there.
G. Magee, Goulston Technologies
We have engaged Compass Career for numerous assignments over the past ten years. They have been and continue to be an excellent resource for handling specialized human resource functions that we could not complete using our own personnel. They bring a high level of trust, integrity and experience to all activities in which they engage their clients.